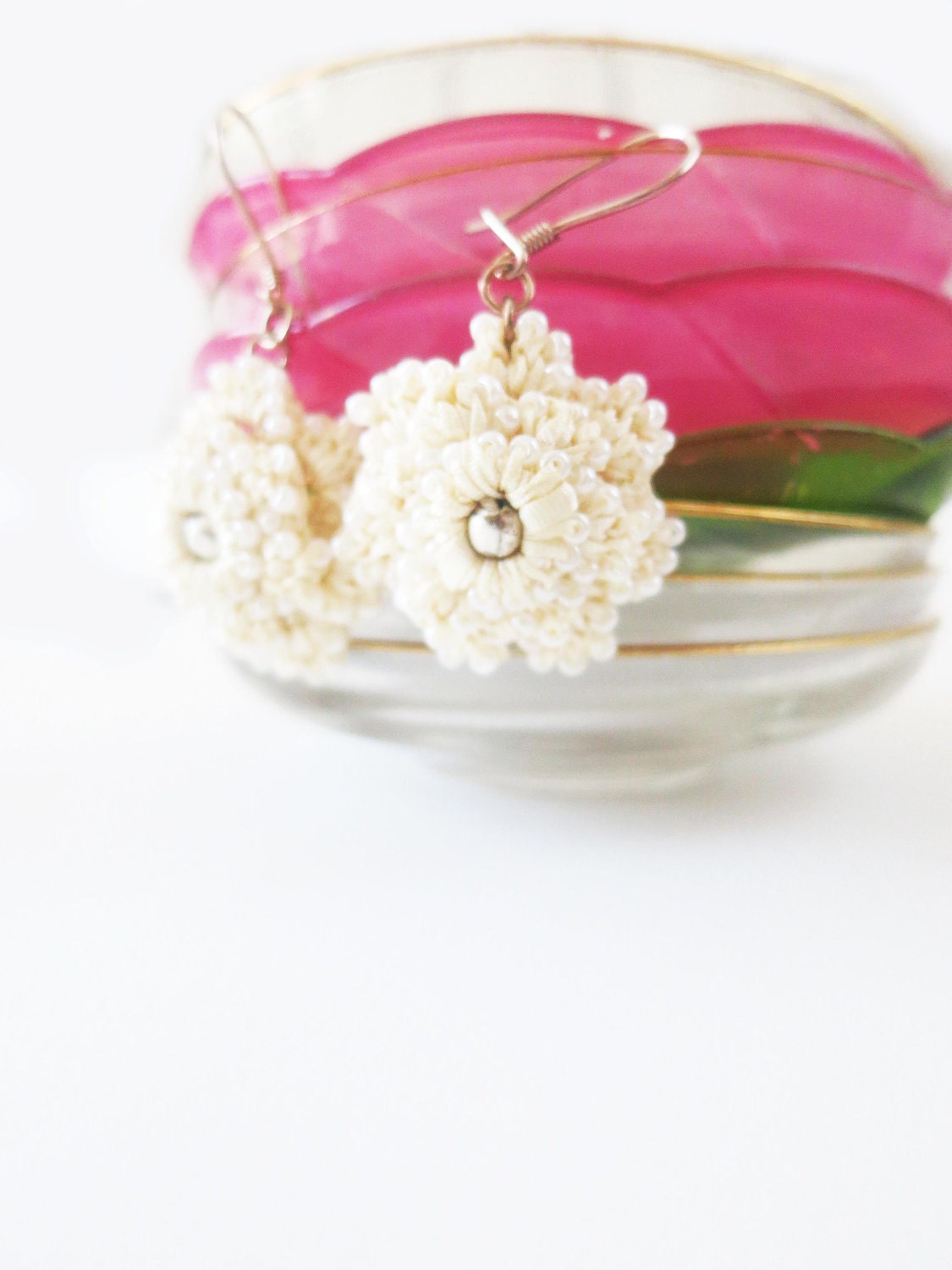 I crocheted delicately ivory silk ribbon with abundance of ivory czech vintage seed beads in seven pedals floral shape by hand
Three different motifs were attached with my hand sewn to each other to create the layers..
Pure silver plated one ball sets in middle of the floral on the both side...
These intricate earrings has soft vintage look.
I finished the earrings with the sterling silver...
Click Here to Visit My Etsy Shop!