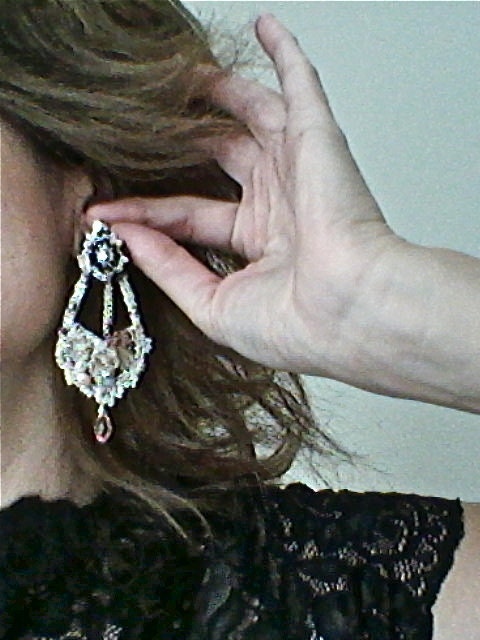 These tear drop earrings are so elegant with tear drop crystals and other stones
My inspiration of byzantine art photography which has black,silver,gray and pink colors dramatically mixed each other and set as a background with my earrings.
Byzantine Art was the name given to the style of art used in very early Middle Ages Art. This period was also known as the Dark Ages ( 410 AD - 1066 AD ). The Dark ...
Click Here to Visit My Etsy Shop!