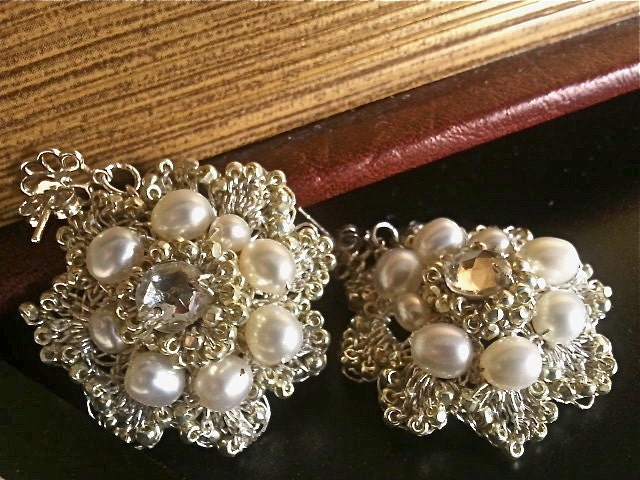 Romantic Wedding Silver Textile Lace Earrings.....
Flowers are beautiful to create designs and I like to use this flower pattern with Japanese embroidery real silver thread...
The texture of the japanese thread is that of very fine wire. Great sense of touch in thread when I crochet..I am absolutely in love with this thread..It also has a nice shine.. This type of thread is very unusual and hard...
Click Here to Visit My Etsy Shop!